Thank you to those who have donated their time and money this past year!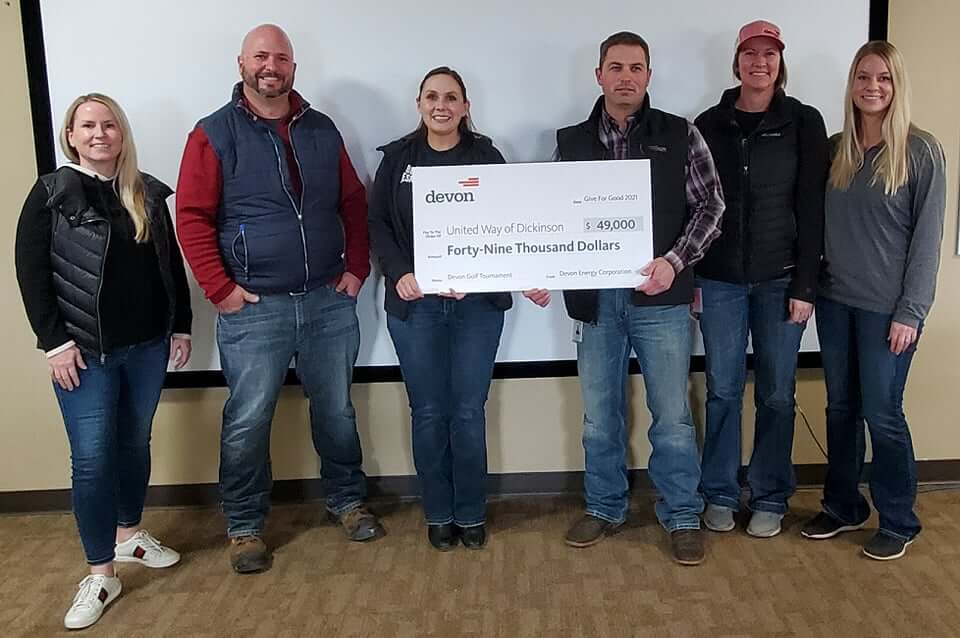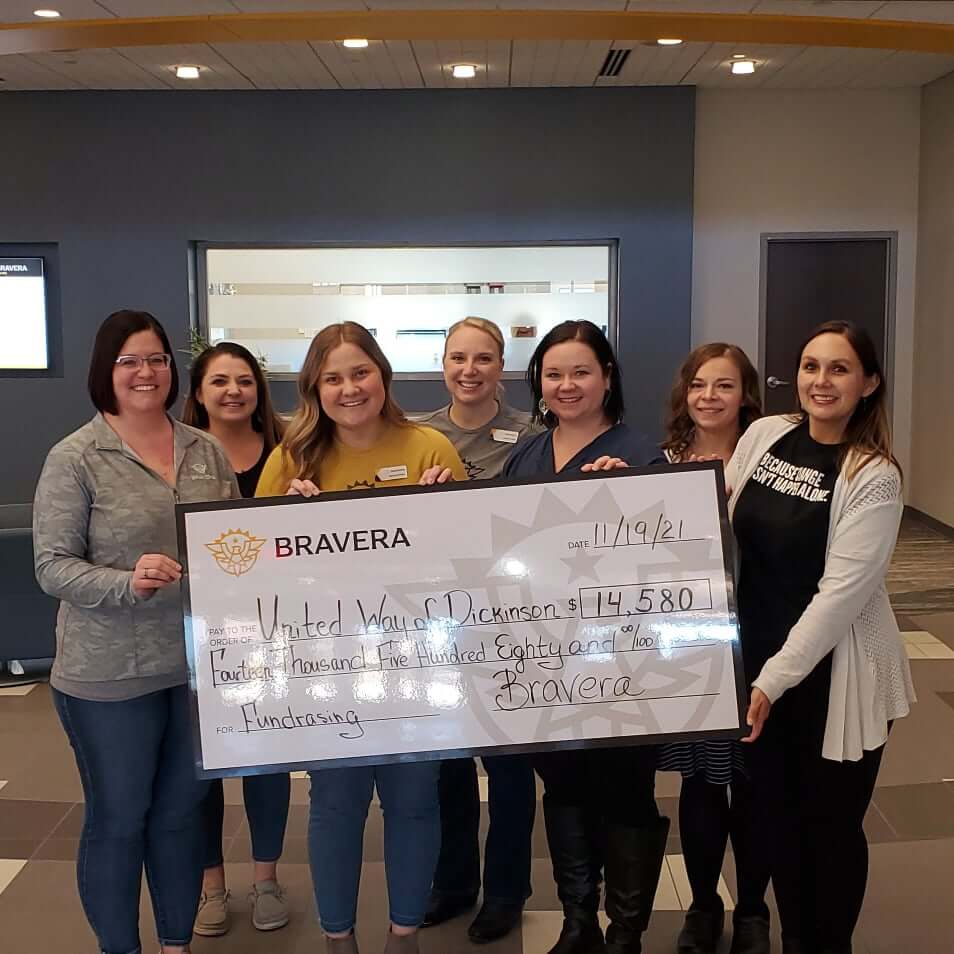 Advanced Collision Center, Inc.
Amen Food Pantry
American Bank Center
Ameriprise Financial
Arthur & Mary Beth Jerome
B & K Electric
Badlands Big Sticks
Badlands Human Service Center
Baker Boy
Ben C. Frank
Benevity/Blue Cross Blue Shield
Benz Oil
Best Friends Mentoring
Blaine Stockert
BNSF
Border States Electric
Bosch Lumber Co.
Bradley & Brenda Fong
Brady Martz & Assoc.
Brian Kempenich
Britton Jewelers LTD
Carl & Esther Larson
Charles or Doreen Ott
City Air Mechanical
Cash Wise
Community Action Partnership
Consolidated
Cornerstone Bank
Dacotah Bank
Dakota Community Bank
Dale & Glenice Hansen
Dan Porter Motors
David & Jeanne Wanner
DCI
Dean's Auto Repair
Debra & Gary Conlon
Dennis Wolf, MD
Diana & Charles Lindquist
Dickinson Dental Center
Dickinson Optimist Club
Dickinson Parks & Rec
Dickinson Public Schools
Dickinson Ready Mix
Dickinson State University
Dickinson Supply Inc.
Dickinson Truck Equipment
Domestic Violence & Rape Crisis Center
DPS Berg Elementary
DPS Dickinson Middle School
DPS Dickinson Public Schools Central Office
DPS Heart River Elementary School
DPS Jefferson Elementary
DPS Prairie Rose Elementary School
DPS Roosevelt Elementary School
DPS South West Community High School
Dr. Krieg Dental
Eagles
Ebeltoft Sicklery Lawyers
Elder Care
Eleanora Fischer
Electric Sales & Service
Elroy Marcusen CPA, PC
Emergency Management
Emmerich Eye Clinic
Eyewear Concepts
Farmers Union Insurance Agency
Fed Ex
Festival of Trees Fundraiser
Fisher Sand & Gravel
Fleck's Furniture
Fraternal Order of Eagles
Galleon Financial Services
George Dynes
Harry A. Lenz
Heart River Hearing Aid
House of Manna
Irene Schafer
James Martz
James or Rebecca Meduna
West Dakota Parent & Family Resource Center
Jeff's Towing
Jerome Distributing
Jesperson Orthodontics
Joanne Dahl
Jon Jalbert
Josie Dyer
J's Muffler Shop & Hitches
Kelley's McDonald's
Kollilng & Kolling, Inc.
Kovash Furniture, Inc.
Kubik, Bogner, Ridl, & Selinger, P.L.L.P.
Kuntz R.V. & Auto Repair
Ladbury Funeral Service, Inc.
Leonard & Darline Streifel
Lincoln Elementary
Logo Magic
Lucille Paulson
Marathon Oil
Marco
Matthew & Ashley Moe
MDU
Michael Chapinski
Mr. & Mrs. Norman Jesperson
ND Pharmacy, Inc.
Network for Good
North Dakota Community Foundation
North Dakota Department of Transportation
Northern Plains Engineering, Inc.
One Gas
Oneok
Ouellette Chiropractic, PC
Parole & Probation
Pizza Hut
Praxair
R & J Communications Co
Raymond Brydl
Rehab Visions
Richard & Donna King
Robert G. Todd
Ron Schmidt Investment Group
Rudy's Lock & Key, LLC
Sample Auto Sales
Sanford Health
Sax Motor
Southwest District Health Unit
Southwest Multi-County Correctional
Southwest Water Authority
St. Anthony Charity
St. Benedictine
Stark County Social Services
Steffes
Sunrise Youth Bureau
SWMCCC
The Dickinson Press
The Medicine Shoppe
TMI
United Way of Central Minnesota
United Way of the Lewis & Clark Area
UPS
Usbank
Wal-Mart
Wells Fargo
Western Cooperative Credit Union
WPX Energy (Golf Scramble & Clay Shoot)
Wyoming Casing Service Inc.
What is Raised Here – Stays Here!
Did you know the funds United Way of Dickinson raises stays in our community? Funds raised here, stay here. Thank you to all those who have donated time and money this past year!
In its more than 50 years of existence, the United Way of Dickinson has brought the community together to focus on the most important needs – building partnerships, forging consensus and leveraging resources to make a measurable difference.